Modern features. Fast set-Up. Flexible control.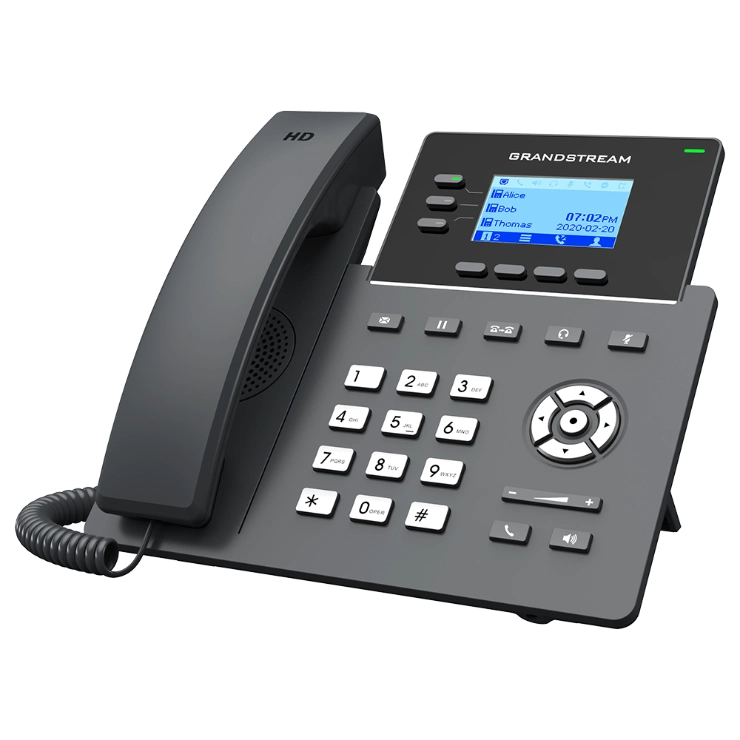 Now, it's easier than ever to modernize your communications with SIP.US. Our built-in features provide everything you need in one streamlined platform to give you control, reduce costs, and support today's diverse workforce.
Use our robust, easy-to-use control panel to manage all aspects of your account. In minutes, you can purchase and manage phone numbers; add, change or discontinue service; review and export real-time call data records, and modify your billing preferences.
Empower seamless business interactions through our cutting-edge Business SMS solution, fostering instantaneous, fortified, and hassle-free messaging with valued customers and clients.
Real-Time Call Data Records
Call Data Records (CDRs) bring visibility into your usage and true communication needs. View your CDRs in the Control Panel in near real-time. View today's records or the past year. You can also download the records as a .CSV file.
SIP.US offers a large database of numbers across the US and internationally. Easily search our database and order numbers. Most DID numbers can be provisioned instantly. We can even backorder numbers if they are unavailable in your area.
Choose your own broadband Internet provider, from cable, DSL, T-1, or Metro Ethernet. Each G.711 IP phone call will consume approximately 85kbps up/down across your network. We also allow the G.729 compressed codec when bandwidth is at a premium.
International Toll Fraud Protection
Our system watches in real-time for international call fraud, taking immediate action to kill unauthorized calls in progress, shut off international calling on your trunk, and alert you and our Network Operations Center of suspicious activity.
Paying for your SIP VoIP trunk is as easy as setting it up. Our service is prepaid with no setup fee or contract. Pay monthly or annually per unlimited SIP trunk channel. Add, cancel or upgrade channels quickly straight from your Control Panel.
Apply nomadic e911 to any US DID number we carry, applying any valid USPS address to any phone number in the US so when 911 is dialed from that number, it will display the associated address to the emergency services operator. Update the address at any time.
We support any SIP-enabled PBX system from popular carriers such as 3CX, Asterisk, Elastix, Cisco, Avaya, and Grandstream. We integrate with any open source telephony application and will help you configure the trunks so you can be up and running in minutes.
SIP.US uses only Tier-1 upstream providers to route your traffic. You get the best voice quality on a redundant platform to ensure optimal performance and reliability. We also employ multiple gateways across the US to eliminate any single point of failure.
Fault-Tolerant DID Routing
We can route an inbound DID calls to a primary and secondary IP-PBX in case the primary PBX fails or is busy. We also offer the ability to forward the call to a backup PSTN number in the event of a routing failure, all seamlessly configured in your Control Panel.
We're so confident you'll love our service, we offer free trial accounts that include 60 minutes of outbound calling to anywhere in the US48 to test our service. Once we confirm your email, we automatically create a SIP trunk for you to you start making calls immediately.
Want to expand your standard features so you can do even more?
SIP.US Customers Who Love Us
We were able to get our systems up and running with SIP.US in a matter of minutes using the simple online interface.
Matt Harrison
Elevate Audio Visual
It's easy to be low cost, but it's a lot harder to be low cost AND good! In my opinion, SIP.US should be on anyone's short list of primary providers.
The SIP.US Control Panel gives me all the tools I need to add, change and delete phone numbers. I can even order all the DIDs I need and set them up instantly. I love having access to these self-service tools, but I know the support team is also there if I need additional help.
Up and running in minutes.
We are able to get our Switchvox systems up and running with SIP.US in a matter of minutes using the simple online interface.
Mike Crockett
BITS Technology
Quality support, low price.
I wasn't sure how to configure my Asterisk system to work with SIP.US. The SIP team was able to remotely access my system and set it up for me. I didn't expect that level of support for such a low price.
Greg Galvin
The Galvin Law Group
I don't have any experience with SIP trunking, but connecting my Asterisk PBX to SIP.US was fast and easy.
Eddy Pareja
Sangfroid Web Design
The reason we moved most of our VOIP to you is because of your excellent support. We moved from another provider but your support makes the extra money well worth it.
Brian Marshman
CEO BMI SmartCloud