Month to Month
1 Year Term


Save 20%
$24.95
$19.99
per channel per/month ¹
per channel per month/annual ¹
¹ Includes local and long distance calls to the US48 states and Canada (excluding NWT) at no additional charge. Excludes any local, state or federal taxes and/or fees.
For volume pricing please contact Sales.
Inbound DID Telephone Numbers
US48 Local DID
(Direct Inward Dial)
² Volume discounts available for ports of more than 10 numbers.
All Inbound calls include CNAM service delivery included.
You are able to set PSTN forward and PSTN backup redirects per DID on the web portal.
You are able to SET the 15-character CallerID Name (CNAM) value per DID at no charge on the portal.
Enhanced DIDs include the ability to register a location address for 911 calling (test by dialing 933).
Terms of Service, AUP & Other Conditions Apply.
Includes 10DLC and toll free Messaging, based on numbers in your account
Message-quantity shared across all numbers in your account
Pricing includes all per-message charges, including carrier pass-through surcharges
Brand and Campaign costs for 10DLC Registration as well as non-message Toll Free Verification
costs are in addition to pricing above
10DLC Registration & Toll Free Verification required for numbers to be message-enabled
Looking for International Rates?
Please contact sales for international rates.
The solution to traditional FoIP difficulties.
$24.95
per FAX line/month ³
$25.00
port your existing FAX DID
³ 1000 pages send/receive per month included, $0.10 each additional page.
High reliability - No T.38 or Fax over IP problems!
Web portal to view all faxes sent and received
All faxes sent and received over traditional copper lines (PRIs)
Adapter comes pre-configured and ready for use out of the box
$129.00 for our special AudioCodes HTTPS FAX Analog Telephone Adapter device.
Traditional Fax-to-Email and Email-to-Fax Service.
$14.95
per number/month ⁴
$25.00
port your existing FAX DID
⁴ 500 pages per month send/receive per number included,  $0.10 each additional page
Incoming faxes are sent to your registered email address as a PDF

Send document attachments from your registered email address as outbound faxes

View a history of your sent and received faxes on our web portal

Change your Fax CallerID number directly in our portal

No Faxing over IP - All Faxes sent and received over traditional TDM circuits (PRI lines)
Have questions about pricing?
In order to determine the cost of SIP Trunking for your company, it is important to understand a couple of SIP concepts.
A SIP trunk is simply the connection between your PBX and the Public Switched Telephone Network. Think of it as the container for your SIP channels. While the SIP trunk is necessary, without SIP channels, you cannot make or receive telephone calls on your SIP trunk. A SIP trunk from SIP.US can contain any number of channels, and you can also map any number of DID Telephone numbers to the SIP Trunk. SIP.US does not charge you a monthly fee or a setup fee for your SIP trunk. You can add additional SIP Trunks at any time (common if you have more than one location, a second PBX device, want to segment call detail records, etc.)
You can think of SIP channels as the equivalent to old fashioned telephone lines. You need one SIP channel for every concurrent incoming or outgoing call. (This article will help you determine how many SIP channels your business is likely to need. It is often equivalent to the number of analog lines or T1/PRI channels you are currently using.) Your monthly price for SIP Trunking will depend on the number of channels you require plus the additional services you select, such as telephone numbers (DIDs). Each SIP channel from SIP.US includes unlimited outbound calling to the US48 states and Canada AND unlimited inbound calling to your local numbers. There are no long distance or per-minute fees for inbound local or outbound US48 and Canada calls.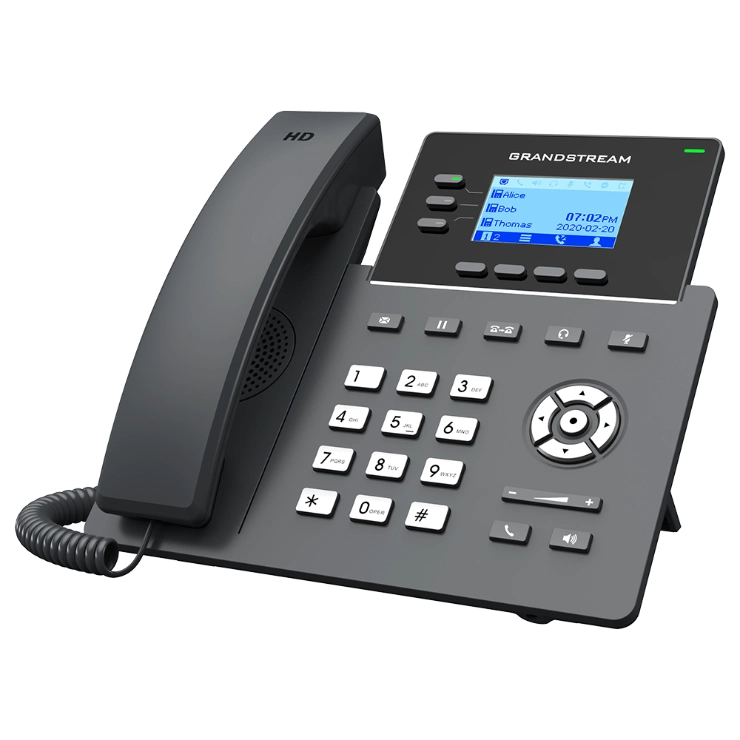 No Commitment - No Contracts
SIP.US does not lock customers into long-term agreements. You can increase or decrease the number of channels or cancel all together at any time using our Control Panel. Cancellation will be effective at the end of your billing cycle. There are no partial-month refunds for unlimited SIP trunks or DID numbers. For more information about SIP trunking and doing business with SIP.US check out our FAQs.
If you are unsure of how many SIP channels you will need or have any other questions about pricing for SIP.US services, please reach out by contacting us or give us a ring at 800-566-9810.
Ready to see it in action?
Get Your Free SIP TRUNK in 60 Seconds.