SIP Trunks for
Hotels and Hospitality
The telephony needs of hotels are rather unique. Despite the fact that many customers are using cell phones these days, easy access to hotel services through the in-room phone and dialing between rooms are expected by guests and important to their satisfaction.
Many hotels have made a significant investment in legacy phone systems and integrated technologies. Since the majority of these aging phone systems are TDM-based, hotels are forced to pay a large phone bill each month for many analog lines, or a T1/PRI circuit which has a relatively low amount of usage.
New phone systems with IP technology might resolve the issue by routing calls over the internet, rather than traditional telephone lines, but many hoteliers and lodgers are reluctant to do a forklift upgrade of their existing analog phone system due to the high costs of the equipment and handsets.
To complicate matters, there is often existing technology which integrates in-room phone usage with hotel the check-in/check-out billing system and other services.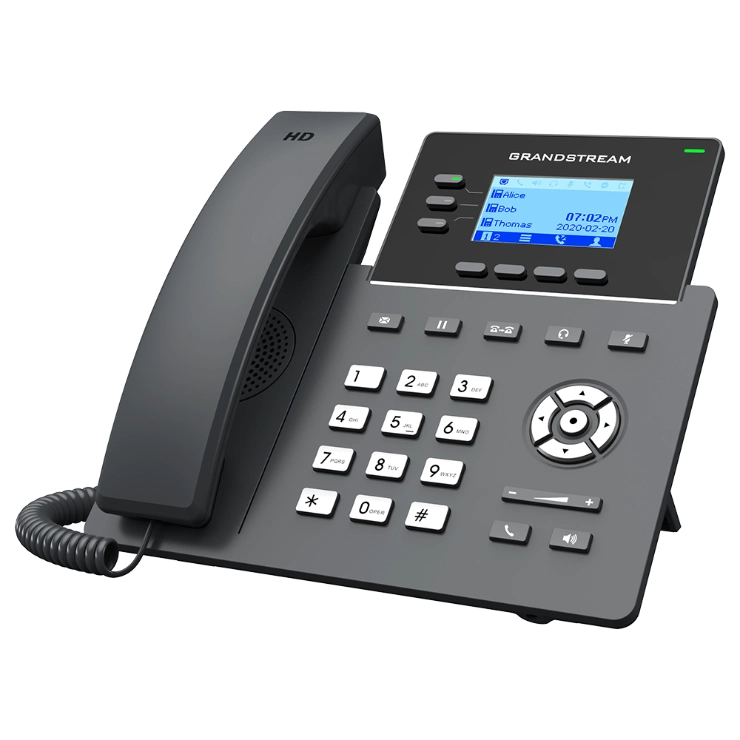 Session Initiation Protocol (SIP) trunking is an alternative to traditional physical telephone lines. It allows for communications capabilities using the existing high-speed internet connection without the need for PRI lines. With a SIP trunk connected to a compatible PBX system, dealership staff can make calls to any phone number. Each SIP trunk supports a number of SIP channels. The number of channels determines how many calls can be active at one time.
The terms SIP and VoIP (Voice Over Internet Protocol) are often used interchangeably, but they are not the same thing. SIP is the technology that makes a VoIP call possible, but SIP channels can handle more than just voice traffic.
The Benefits of SIP Trunking for Hotels and Hospitality
There are a number of compelling reasons that SIP trunking is so popular with everyone in the business of accommodating guests.
Low Up-Front Cost and Huge Savings
There is a small initial investment required to move to SIP, but it is dwarfed by the possible savings. A gateway box is required. A gateway box is simply a router or proxy server that routes between networks. Gateways range from several hundred dollars for a multi-analog line box to $1000 for a Digital SIP-to-T1 device.
Depending on the protocol used,each call consumes between 32 and 85 kilobyte per second. For some, there may be an investment required in improving the overall Internet bandwidth to the facility.
These investments are small compared to the overall savings, which can be 40-50% of the monthly telecom bill.
Pricing Based on Channels, Not Phones
Legacy systems require one phone line for every extension, requiring payment for lines that are infrequently used. SIP trunking changes the equation by requiring just one channel for every simultaneous call. This is perfect for businesses like hotels that have more phones than employees.
SIP calling typically includes local calls and long distance charges to the 48 contiguous US states and can be accompanied by attractive international long distance rates. This helps the hotel save money on its own business calls as well as reducing down costs for customers.
Unlike PRI lines which are sold in increments of 23, SIP trunks can be purchased one at a time and more can be easily added when additional capacity is needed. This means that SIP clients don't pay for more than they need and don't have to anticipate future demand.
With SIP.US, you can provision separate 10-digit phone numbers for different employees or areas. This increases the flexibility of the call flow for your location. If you already have DID numbers or main numbers that you'd like to keep, we can port them to your new SIP trunks.
SIP trunking eliminates the need for Primary Rate Interface or PRI lines. PRI lines are how calls were traditionally delivered to the public switched telephone network (PSTN). The are no needed when SIP trunking is utilized. The cost of a SIP channel is much less than that of a PRI line, so savings are substantial and immediate.
Why SIP.US is the Perfect Fit for Hotels and Lodging
As you can see, there are a lot of advantages of SIP trunking in the hotel and hospitality sector. Of course, not all SIP services are the same. SIP.US has geared our business to meet the needs of businesses like hotels that need to provide outstanding service while keeping costs in check.
At the same time car dealers are moving to SIP trunking, many are moving off their physical PBX and choosing a hosted solution. This puts the responsibility for managing the system in the hands of the vendor and frees up your IT team to focus on other priorities. For dealerships that want to keep control over the physical PBX system, there are many low-cost and even free, open-source alternatives available. SIP.US works with all of these options.
If you have an old phone system that is not internet-ready (aka IP enabled), we may still be able to help your dealership by using an inexpensive device called an ATA (analog telephony adapter). This article explains more about that.
Find out how your company can benefit from SIP trunking by getting your free trial today.
Get Your Free SIP TRUNK in 60 Seconds.
Here is what our customers have to say about working with SIP.US.
We were able to get our systems up and running with SIP.US in a matter of minutes using the simple online interface.
Matt Harrison
Elevate Audio Visual
It's easy to be low cost, but it's a lot harder to be low cost AND good! In my opinion, SIP.US should be on anyone's short list of primary providers.
The SIP.US Control Panel gives me all the tools I need to add, change and delete phone numbers. I can even order all the DIDs I need and set them up instantly. I love having access to these self-service tools, but I know the support team is also there if I need additional help.
Up and running in minutes.
We are able to get our Switchvox systems up and running with SIP.US in a matter of minutes using the simple online interface.
Mike Crockett
BITS Technology
Quality support, low price.
I wasn't sure how to configure my Asterisk system to work with SIP.US. The SIP team was able to remotely access my system and set it up for me. I didn't expect that level of support for such a low price.
Greg Galvin
The Galvin Law Group
I don't have any experience with SIP trunking, but connecting my Asterisk PBX to SIP.US was fast and easy.
Eddy Pareja
Sangfroid Web Design