SIP Trunks for
Legacy PBX and Key Systems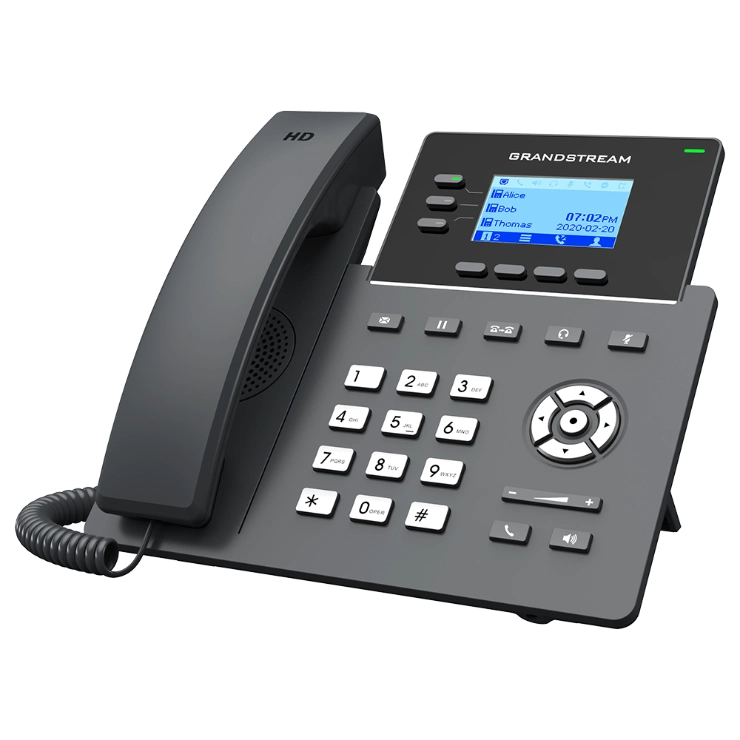 If You Like your Phone System You Can Keep It
Businesses often face the decision of whether or not to do a forklift upgrade of a working small business analog key system just for the purposes of going to VoIP to reduce monthly telecom costs. Because these key systems aren't IP-enabled and don't support SIP trunking, business that want to take advantage of SIP for cost reduction are often forced into a completely new systems upgrade when, in reality, the existing system serves them fine. A new system with SIP trunking does show an ROI payback due to lower monthly telecom spend in the 3-5 year range, but requires a significant initial investment.
One medical office was able to reduce their monthly telecom bill from $695 to $250 by adding SIP.US services and two analog telephone adaptors to their old Nortel system.
SIP.US offers an interim step that can allow you to keep your existing hardware yet fully realize the monthly telecom cost savings by moving to a SIP trunking solution. By deploying a small, multi-line analog telephone adapter in conjunction with the existing key system, the phone lines going out to the phone company can simply be plugged into the adapter box. The adapter converts the analog lines to SIP and the calls flow through the existing Internet connection to the SIP.US servers. Cost savings can be 40-60% per month and, better yet, there's no forklift upgrade of the existing system.
Benefits of SIP Trunking for Legacy PBX Systems
Customers turn to SIP.US for SIP trunking on legacy PBX systems for a number of reasons, including:
Reduced communications cost by disconnecting expensive analog lines and PRI plans

Lower cost for nationwide long distance and international calls

Easy transition path to an IP PBX or hosted PBX

Tier 1 network infrastructure to ensure quality calls

Fast, easy implementation
The transition from analog lines to SIP trunking is surprisingly smooth because:
The PBX system features are retained as is.  No additional PBX programming is required.

Employees do not have to be retrained because calling features and system functionality stays exactly the same.

There is no need to change desk phones or other PBX equipment

Service remains uninterrupted
SIP trunking for legacy PBX and key systems provides real business benefits with little initial investment.  Monthly cost savings are significant and the transition is easy.  SIP.US is so confident that you'll be impressed with the call quality and reliability we offer, that we invite  you to a no-obligation free trial of our services.   It's easy to get started and you can start making calls immediately.
We invite you to start your free trial today and begin enjoying the cost saving and improved staff productivity with SIP.
Get Your Free SIP TRUNK in 60 Seconds.
Here is what our customers have to say about working with SIP.US.
We were able to get our systems up and running with SIP.US in a matter of minutes using the simple online interface.
Matt Harrison
Elevate Audio Visual
It's easy to be low cost, but it's a lot harder to be low cost AND good! In my opinion, SIP.US should be on anyone's short list of primary providers.
The SIP.US Control Panel gives me all the tools I need to add, change and delete phone numbers. I can even order all the DIDs I need and set them up instantly. I love having access to these self-service tools, but I know the support team is also there if I need additional help.
Up and running in minutes.
We are able to get our Switchvox systems up and running with SIP.US in a matter of minutes using the simple online interface.
Mike Crockett
BITS Technology
Quality support, low price.
I wasn't sure how to configure my Asterisk system to work with SIP.US. The SIP team was able to remotely access my system and set it up for me. I didn't expect that level of support for such a low price.
Greg Galvin
The Galvin Law Group
I don't have any experience with SIP trunking, but connecting my Asterisk PBX to SIP.US was fast and easy.
Eddy Pareja
Sangfroid Web Design