SIP Trunks for
Automobile Dealers
The ability to effectively communicate with customers is mission-critical for automotive dealerships. One dropped or missed call can mean thousands of dollars in lost profit. That's why so many dealers are moving away from old-fashioned physical phone lines and toward cloud-based unified communications with SIP trunking.
According to a report by MarketstandMarkets, estimates that the global SIP trunking services market will exceed $12 billion by 2023. That's not a trend, it's a fundamental shift in the way businesses communicate with their customers.
For car dealerships, the constant tension between the need to provide top notch customer service and the pressure to keep costs down makes SIP trunking a smart choice.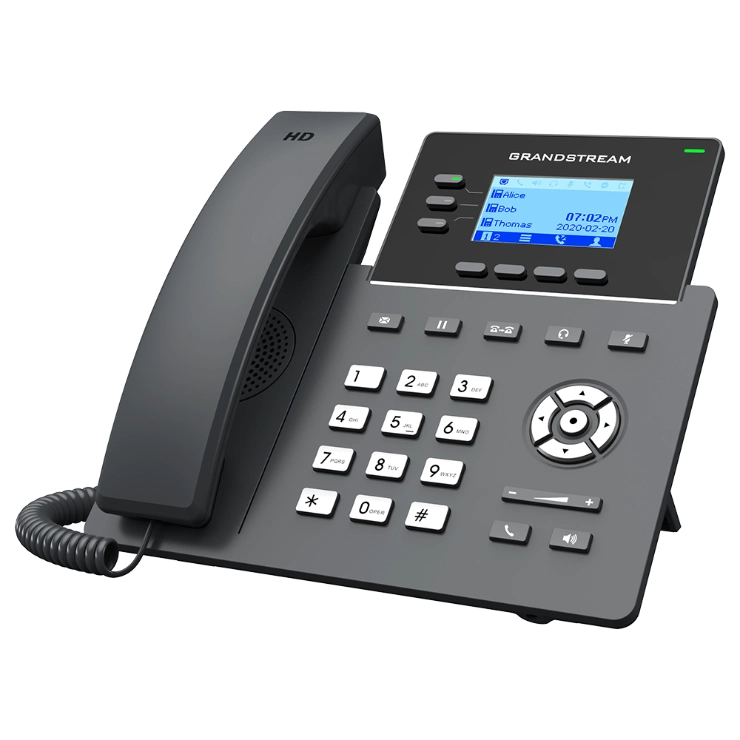 Session Initiation Protocol (SIP) trunking is an alternative to traditional physical telephone lines. It allows for communications capabilities using the existing high-speed internet connection without the need for PRI lines. With a SIP trunk connected to a compatible PBX system, dealership staff can make calls to any phone number. Each SIP trunk supports a number of SIP channels. The number of channels determines how many calls can be active at one time.
The terms SIP and VoIP (Voice Over Internet Protocol) are often used interchangeably, but they are not the same thing. SIP is the technology that makes a VoIP call possible, but SIP channels can handle more than just voice traffic.
The Benefits of SIP Trunking for Automotive Dealerships
There are a number of compelling reasons that SIP trunking is so popular with dealers.
SIP trunking reduces costs for car dealerships in several ways. The first is by eliminating the expensive PRI (Primary Rate Interface) physical telephone lines and their contracts. Next, many SIP trunking providers offer a flat monthly rate for all calls to most of the US. This means that your phone bill is significantly lower and more predictable no matter how many calls you make. Finally, PRI lines are sold in groups of 26. Many dealerships don't need that many lines. With SIP trunking, you only pay for the number of channels that your location needs. You want to be sure to get every call, but there's no need to pay for more lines than you need.
These factors combined mean that many dealerships see savings of as much as 50%.
With SIP trunking you can easily add more channels as your dealership grows, or cancel ones that you no longer need. This lets dealerships scale up or down to meet demand without any extra hassle or expense. You can even add lines seasonally if that makes sense for your business.
IT resources are scarce and expensive for most automotive dealerships. With old-fashioned phone lines, you are supporting two separate networks, a telephone network for voice, and a data network for internet access. With SIP trunking, you have only one network to manage for all of your voice, data, fax, and other unified communications needs.
With SIP.US, you can provision separate 10-digit phone numbers for different employees or areas. This increases the flexibility of the call flow for your showroom and service department. If you already have DID numbers or main numbers that you'd like to keep, we can port them to your new SIP trunks.
With traditional telephone lines, if a weather event or some other emergency prevents employees from getting into the office, your callers are out of luck. With SIP trunking, calls can easily be forwarded to other locations or mobile phones. In addition, SIP.US has redundant data centers, so a problem in one location won't impact your calls at all.
Why SIP.US is the Perfect Fit for Dealerships
As you can see, there are a lot of advantages of SIP trunking for dealerships like yours. Of course, not all SIP services are the same. SIP.US has geared our business to meet the needs of businesses like automotive dealers that need to provide outstanding service while keeping costs in check.
At the same time car dealers are moving to SIP trunking, many are moving off their physical PBX and choosing a hosted solution. This puts the responsibility for managing the system in the hands of the vendor and frees up your IT team to focus on other priorities. For dealerships that want to keep control over the physical PBX system, there are many low-cost and even free, open-source alternatives available. SIP.US works with all of these options.
If you have an old phone system that is not internet-ready (aka IP enabled), we may still be able to help your dealership by using an inexpensive device called an ATA (analog telephony adapter). This article explains more about that.
Find out how your dealership can benefit from SIP trunking by getting your free trial today.
Get Your Free SIP TRUNK in 60 Seconds.
Here is what our customers have to say about working with SIP.US.
We were able to get our systems up and running with SIP.US in a matter of minutes using the simple online interface.
Matt Harrison
Elevate Audio Visual
It's easy to be low cost, but it's a lot harder to be low cost AND good! In my opinion, SIP.US should be on anyone's short list of primary providers.
The SIP.US Control Panel gives me all the tools I need to add, change and delete phone numbers. I can even order all the DIDs I need and set them up instantly. I love having access to these self-service tools, but I know the support team is also there if I need additional help.
Up and running in minutes.
We are able to get our Switchvox systems up and running with SIP.US in a matter of minutes using the simple online interface.
Mike Crockett
BITS Technology
Quality support, low price.
I wasn't sure how to configure my Asterisk system to work with SIP.US. The SIP team was able to remotely access my system and set it up for me. I didn't expect that level of support for such a low price.
Greg Galvin
The Galvin Law Group
I don't have any experience with SIP trunking, but connecting my Asterisk PBX to SIP.US was fast and easy.
Eddy Pareja
Sangfroid Web Design