SIP Trunks for
Medical Practices
According to a report by MarketstandMarkets, the healthcare sector is expected to be the fastest-growing market in the adoption of SIP trunking services. The report estimates that the global SIP trunking services market will exceed $12 billion by 2023. That's a lot of organizations moving to SIP!
For healthcare providers, the constant tension between the need to provide high-quality care with great customer service and the urgency to keep costs down makes SIP trunking a smart choice. This is especially true for practices that span more than one location or offer telemedicine services.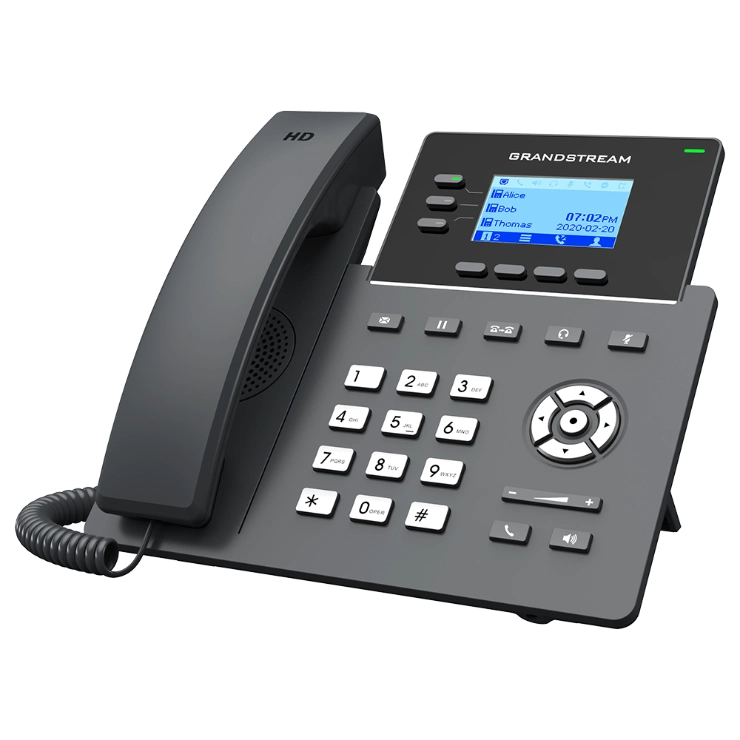 Session Initiation Protocol (SIP) trunking is an alternative to traditional physical telephone lines. It allows for communications capabilities using the existing high-speed internet connection without the need for PRI lines. With a SIP trunk connected to a compatible PBX system, medical office workers can make calls to any phone number. Each SIP trunk supports a number of SIP channels. The number of channels determines how many calls can be active at one time.
The terms SIP and VoIP (Voice Over Internet Protocol) are often used interchangeably, but they are not the same thing. SIP is the technology that makes a VoIP call possible, but SIP channels can handle more than just voice traffic. They also support high-definition video, making them ideal for medical practices that leverage telemedicine.
The Benefits of SIP Trunking for Medical Practices
There are a number of compelling reasons that SIP trunking is so popular in healthcare.
SIP trunking reduces costs for medical practices in several ways. The expensive PRI (Primary Rate Interface) physical telephone lines and their contracts can be eliminated. Next, many SIP trunking providers (SIP.US included) offer a flat monthly rate for all calls to the lower US states. This means that your phone bill is low and predictable no matter how many calls you make. Finally, PRI lines are sold in groups of 26. Many practices don't need that many lines. With SIP trunking, you only pay for the number of channels that your office needs.
These factors combined mean that many medical offices see savings of as much as 50%.
The healthcare business is an unpredictable one. With SIP trunking you can easily add more channels as your practice grows, or cancel ones that you no longer need. This lets practices scale up or down to meet demand without any extra hassle or expense.
Consolidated Network Management
IT resources are scarce and expensive for most healthcare providers. With traditional phone lines, you are supporting two separate networks, one for voice and one for data (internet). With SIP trunking, you have only one network to manage that can handle all of your voice, data, and other unified communications needs.
With SIP, you can provision separate 10-digit phone numbers for different employees or rooms. This increases the flexibility of the call flow for your office or offices. If you already have DID numbers or others that you'd like to keep, they can be ported to your new SIP trunks.
We mentioned telemedicine earlier, but it is worth repeating. The use of telemedicine in medical practices is on the rise, so even if your practice doesn't offer it today, it is smart to choose a data connection that fully supports high-definition video. SIP trunking fills that need.
Why SIP.US is the Perfect Fit for Healthcare Providers
As you can see, there are a lot of advantages of SIP trunking for medical offices. Keep in mind that not all SIP services are the same. SIP.US has geared our business to meet the needs of small and growing businesses. We are an ideal fit for medical practices because we make it easy.
At the same time car dealers are moving to SIP trunking, many are moving off their physical PBX and choosing a hosted solution. This puts the responsibility for managing the system in the hands of the vendor and frees up your IT team to focus on other priorities. For dealerships that want to keep control over the physical PBX system, there are many low-cost and even free, open-source alternatives available. SIP.US works with all of these options.
If you have an old phone system that is not internet-ready (aka IP enabled), we may still be able to help your dealership by using an inexpensive device called an ATA (analog telephony adapter). This article explains more about that.
Medical Group Turns to SIP.US to Cut Costs and Improve Quality
One of our healthcare clients is an 80-physician multi-specialty medical group serving Southern California. The practice includes more than 20 Primary Care Physicians who work together with the group's medical and surgical specialists. They have been serving the community since 1978 and are committed to patient care and physician work satisfaction.
The team turned to SIP.US because they realized that communication costs were too high and growing. They also suffered poor call quality under their old system, disappointing patients and frustrating employees. The team was skeptical that SIP trunking could offer the call clarity and reliability they required. However, after testing out the SIP.US system, they were sure it was the right way to go. Today, they are doing 50,000 minutes of calling over SIP.US and enjoying substantial savings. Soon, the solution will be rolled out to all other locations, further slashing costs and improving service.
Find out how your practice can benefit from SIP trunking by getting your free trial today.
Find out how you can benefit from SIP trunking by getting your free trial today.
Get Your Free SIP TRUNK in 60 Seconds.
Here is what our customers have to say about working with SIP.US.
We were able to get our systems up and running with SIP.US in a matter of minutes using the simple online interface.
Matt Harrison
Elevate Audio Visual
It's easy to be low cost, but it's a lot harder to be low cost AND good! In my opinion, SIP.US should be on anyone's short list of primary providers.
The SIP.US Control Panel gives me all the tools I need to add, change and delete phone numbers. I can even order all the DIDs I need and set them up instantly. I love having access to these self-service tools, but I know the support team is also there if I need additional help.
Up and running in minutes.
We are able to get our Switchvox systems up and running with SIP.US in a matter of minutes using the simple online interface.
Mike Crockett
BITS Technology
Quality support, low price.
I wasn't sure how to configure my Asterisk system to work with SIP.US. The SIP team was able to remotely access my system and set it up for me. I didn't expect that level of support for such a low price.
Greg Galvin
The Galvin Law Group
I don't have any experience with SIP trunking, but connecting my Asterisk PBX to SIP.US was fast and easy.
Eddy Pareja
Sangfroid Web Design